We all know that technology is changing the way we do things. That's why it's important for you, as a business owner or person in charge of designing your website- to participate in this process! Your digital agency will be more than happy to go out on a limb and provide top-notch work if they can get help from those who are invested just like them–plus I bet there might even come some perks along with being helpful too.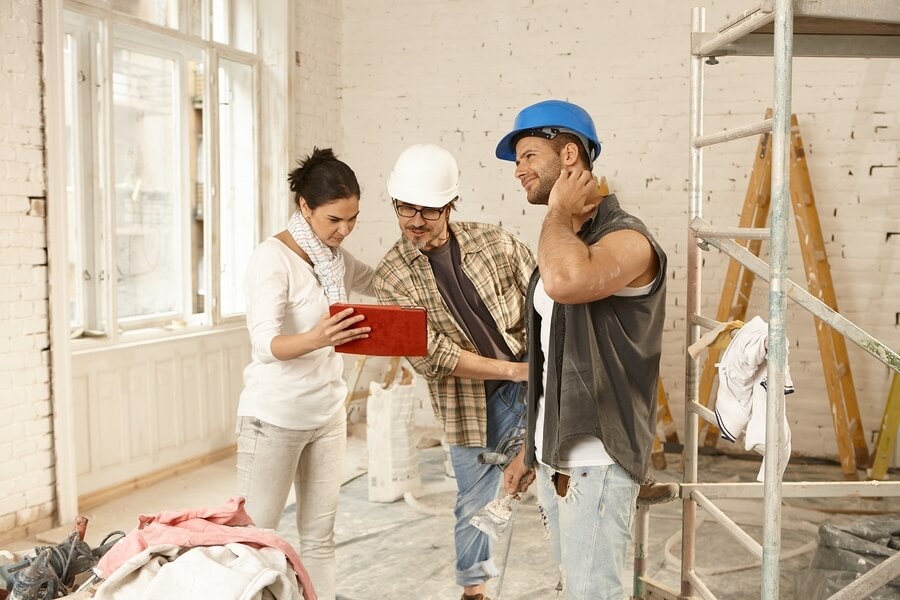 Here are 3 agency insider tips for getting the best home services website from your digital marketing agency:
The design world has been changing rapidly and many are arguing that it's becoming harder to tell one site from another.

The trend in web development these days seems similar across projects – maybe you've noticed this too?
The content makes a website, and how it's delivered will affect how people view your business. You need words to tell stories with photos or videos that showcase products in an engaging manner so they'll want more of it!
A strong brand can only thrive when its logo lives inside out–on top as decoration but underneath every element relevant for user engagement like text links at intervals throughout each page/section on-site (or even better: dual logos).
Tip 1: Be Relatable.
We're a team of passionate and knowledgeable experts who want to help you differentiate your business. You can tell us about any pain points in the market, how we solve them better than anyone else, or even what makes our product unique – because Alfatek Digital is always looking for ways to improve!
Words matter. It's not just the images and videos on your page that help to give it an authentic voice, but also how you structure them with keywords in specific places that will make all of the difference when ranking for certain search terms online!
We're not just writing for search engines. We are creating content that people need to engage with, both online and offline – in order strengthen their relationship with you as well!
Your business is ready to roll out the red carpet for you. People want a chance of thinking about their future with your company, so give them content that tells this story!
You're looking at testimonials and success stories – let these help tell yours in words as well or better than any other medium could ever do it justice (and maybe even inspire some awe).
With a new website and custom content from Alfatek Digital, you can grow your business in more ways than one.
Tip 2: Provide Real Photos and Videos
Your website might be the first impression your customers get of you and it's important to make sure they feel comfortable. Showing off what makes YOU unique will do just that!
– People go on websites for many different reasons, like looking up reviews or getting recommendations from friends about where certain things are located nearby – One way we can build trust at our company would be by having high-quality photos posted online so people know exactly who is behind those smiles.
Real company photos help tell your story.
We know that photos and videos help people imagine what it would be like to work with you. Pictures, photo galleries, and before-and-afters of our projects are all a part of keeping your website fresh in their mind while also increasing how long they spend on each page!
The more time you spend on your website, the better chance that people will stay and engage with what it has for them. Not only does this increase page views but also boosts trust in search engines like Google which can help rank organic results at their finest!
Show pride in your business and be rewarded with customers.
With today's smartphones and tablets, you can take professional-quality photos for your website applications without the need of a photographer or videographer. People want to see who they'll be working with and are proud about providing value in business interactions as well!
3. Let Us Handle the Rest
You're not alone. Many small businesses are suffering from the same problems, and we can help you fix them!
We know that when it comes to your website not showing up in search results or being outdated all these things may seem overwhelming but don't worry; our team will walk with every step so there are no surprises along this journey.
You can have a website that is easy to update, with the tools and technology you need.
We'll also help set up your foundation for future growth by making sure it's built correctly from start to finish. Your business is in great hands with us.
We will take care of everything from branding, content development, and management to search engine optimization (SEO) for you!
The entire team is vital to getting the kinds of results our clients have come accustomed to. It's because we've got an onboarding process that outlines clear deliverables, and project managers who keep everyone in line and on track with their work for you as well as one another throughout this time together – not only does it make things go smoother but also ensures success! Not forgetting about those specialists behind your website design or development; they're there so all ideas can be brought into reality efficiently while still keeping what was planned initially.