The internet is different now. Businesses have to hustle harder than they ever did before if they want their name and service listed on social media websites like Yelp, or even just put up a simple website with all the info people need for an easy-to-use search engine query page so customers can find them without any hassle at hand!
Guaranteed success takes more than being a trusted contractor with an excellent reputation and solid referral network. You must have the right tools for today's competitive market, including social media marketing skills that can help you grow your business on Facebook or Twitter just as quickly in this age of instant communication where people are always looking up what's new online before they make their decision about who should do work at home remodeling services around me!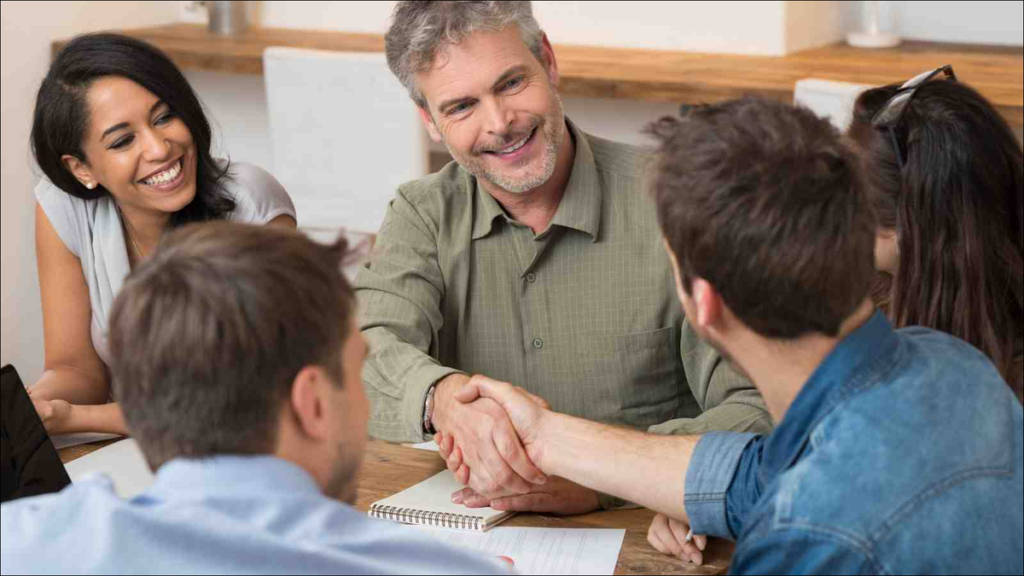 As your trusted marketing partner, Alfatek Digital will:
Build a solid digital foundation that establishes you as a leader in your market
Design a marketing strategy using all digital channels, including website design, SEO, PPC, social media, blogging, reviews, and content to get you the most visibility, traffic, and leads
Help you understand the role of digital marketing in growing your business
Provide insights and data about your customers and competitors so you can make smart business and marketing decisions
Help you gain and manage online reviews
Provide real-time lead information
Provide an open channel to see results and provide feedback to your performance team
(and more)
Why it Pays to Work with a Digital Agency That Specializes in Marketing for Home Services
People are always on the go, which means that 97% of people start their search for a local business online. With so many options and quick service times most folks will call within 24 hours after they've started!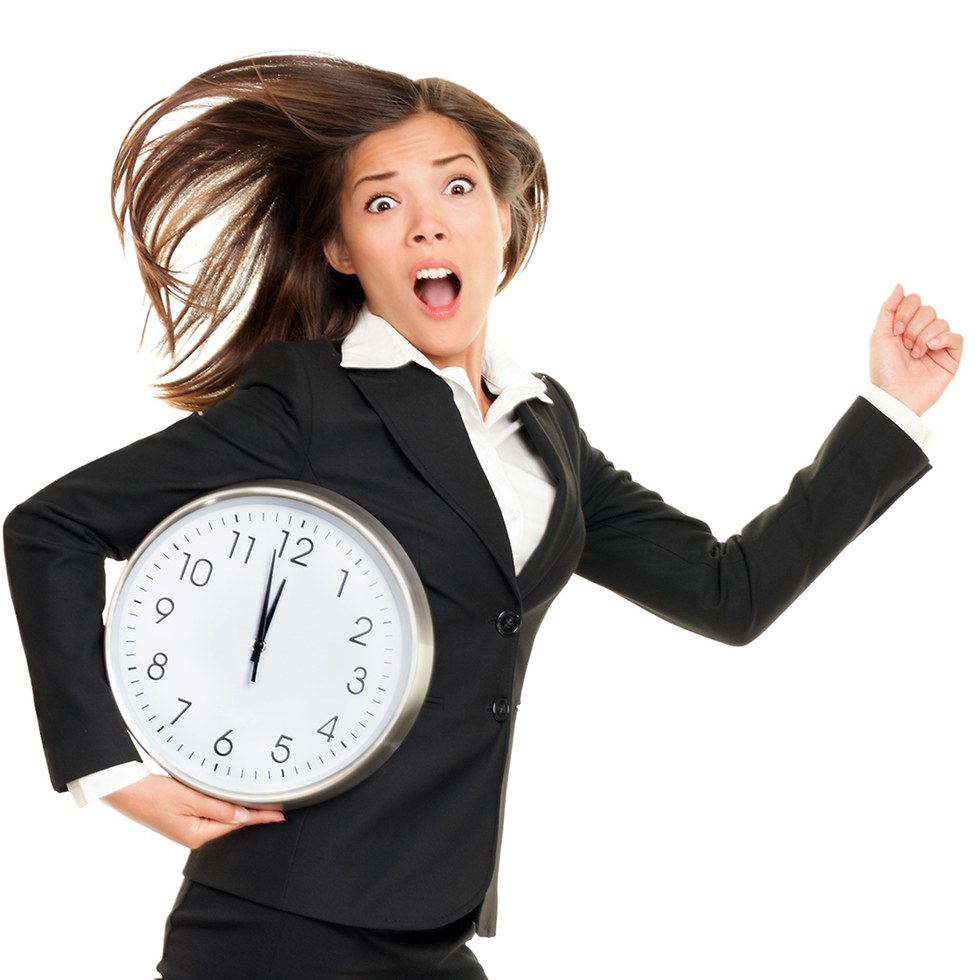 To have a successful home-based business, you need to show up at the top of search results for local searches like 'best roofer near me' or 'furnace repair company in (city). And that's no easy task.
The top of search results is finally within your grasp. With a holistic marketing strategy from, Alfatek Digital, you'll be able to establish yourself as an authoritative source for local searches like "best roofer near me" or furnace repair company in (city). We start by understanding what goals will help drive success with our clients' business ventures; then use multiple channels including social media platforms such as Twitter & Facebook among others – all while focusing on establishing awareness and trust so people know they can rely upon us when it comes time make deWe'll help you take your small business from the ground up and build it into a successful enterprise.
Our expert team will guide everything from managing reviews to monitoring competitors' strategies – even understanding what makes sense when in terms of market trends!
We'll help you take your small business from the ground up and build it into a successful enterprise. Our expert team will guide everything from managing reviews to monitoring competitors' strategies – even understanding what makes sense when in terms of market trends!
You don't need an IT degree; all that matters is how much time we can spend together so each one-on-one session yields maximum results.
Your business may be thriving, but you might not have the time to invest in your digital marketing strategy.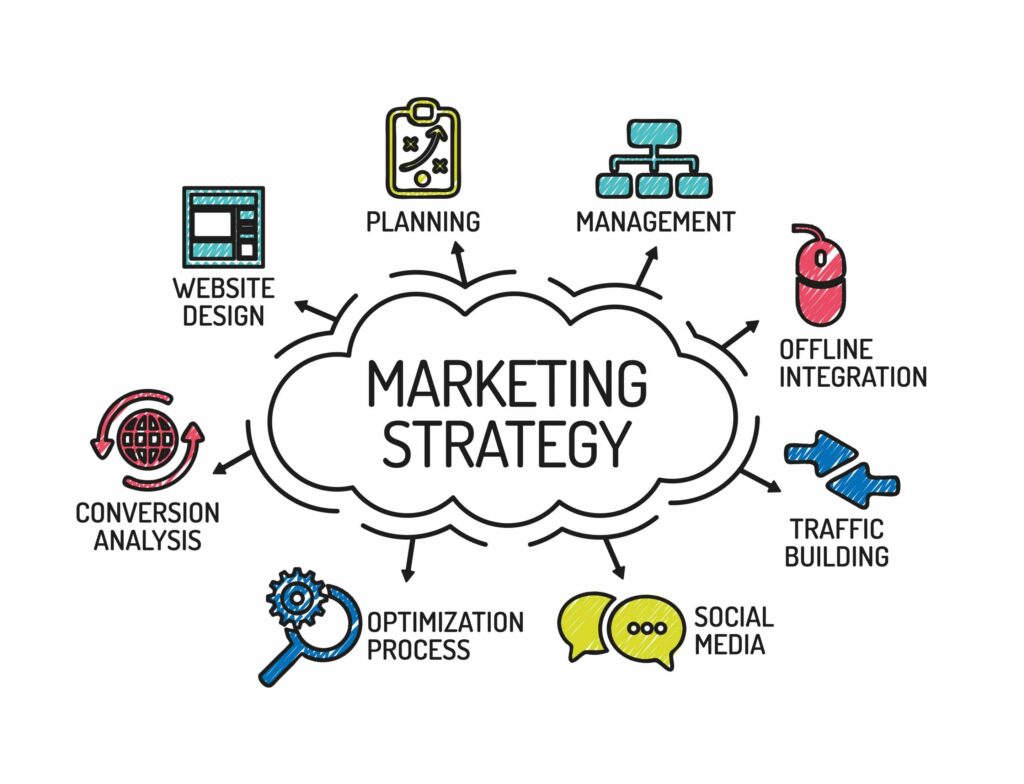 What You Need to Know About Our Digital Marketing for Home Services
We start with a professionally branded, fully optimized website
A professional website is an important tool in the portrayal of quality for any service-based business. It's like your online storefront; it anchors all marketing efforts and provides a way to reach potential new customers.
Your new website will serve three purposes:
Purpose 1: Get Found Online
It's a fact that Google now factors in many different signals when ranking websites. These include words, relevance, and usability of pages as well as page load times to determine where you'll rank for certain searches!
We're an agency that specializes in building websites for businesses. Our fully optimized website takes input and collaboration from our entire production team (front-end developer, back-end developer) to create a high-ranking site on search engine results pages
Our talented group helps you get found online with expert design skills combined seamlessly throughout all areas of content management so your company can stand out among competitors.
Website optimization for search engines
Optimizing your website for search engines includes backend and front end optimization like page load speed, mobile usability/compatibility issues as well as caching to improve performance on both desktop computers with high-resolution displays or laptops that are used by employees working from home. This technical work affects how quickly content appears when accessed via Google searches but also impacts user experience so this critical aspect must be done carefully without compromising either entity's needs!
Website optimization for users
Keep your website optimized for users by including an original, relevant copy that is clean and easy-to-tackle content design. You can also optimize it through UX (elements such as visual hierarchies), and SEO optimization like keywords or meta descriptions with title tags and anchor links. The more time people spend on this site the better chance they will have of keeping themselves engaged which means you'll rank higher when searching Google later download!
Purpose 2: Support Your Inbound Marketing
Your website is the backbone of your business. Without it, you're nothing but an Internet voice—and that doesn't sound very impressive to anyone who knows what makes for quality content! So make sure there are pages on this site dedicated specifically to each type of strategy in which YOU want people coming from Google searching online: PPC campaigns with AdWords; social media advertising via Facebook ads & Twitter promotions; blogs about related topics such as how we can help them grow their audience through our directory listings.
Purpose 3: Lead Generation
It's important to create original, relevant content for visitors to your website. This will help you keep them engaged and moving down the sales funnel!
With our conversion experts on staff, we can optimize your website pages to get the most from each visitor. We offer lead generation tactics like click-to-call numbers and forms; freebies such as downloads/ebooks or newsletters that will capture potential customers' information easily so they're ready for what comes next in a professional tone that matches the company image!
How do we make a great website experience?
We build your website on a secure, powerful, and flexible CMS
When you work with us, your website will be built on top of a rock-solid foundation. We use the latest platforms and technology to give you an unrivaled digital experience that integrates seamlessly with Google Analytics, Hubspot Salesforce, or other 3rd party software programs.
We know that's not always easy, but we're happy to help you with all of your updates. If content needs updating or adding – just let us know!
Our exclusive CMS makes it super simple and quick for anyone who wants some new photos added to their gallery; no problem at all (well…unless there are errors).
We engage your website visitors with original, relevant content
In a world where Google has become the world's most efficient librarian, organizing all information and making it universally accessible to help people with their problems in an easy-to-overview manner. It is more important than ever before that we rethink our website content so as not to miss out on anything relevant when searching through large amounts of data!
Google has always been on the cutting edge when it comes to innovative technology. One way they've done this is by figuring out how people search for information, in what form that answers come, and then serving up those results based on your keywords or phrases entered into their box at google dot com Innovative Companies: A Field Guide To Startups.
It is important to have content on your website that will keep people engaged so they can return and search for other information. Performance stats such as time spent per page, pages viewed, etc., send signals about the quality of the site you're running which should hopefully result in higher rankings by Google's algorithms!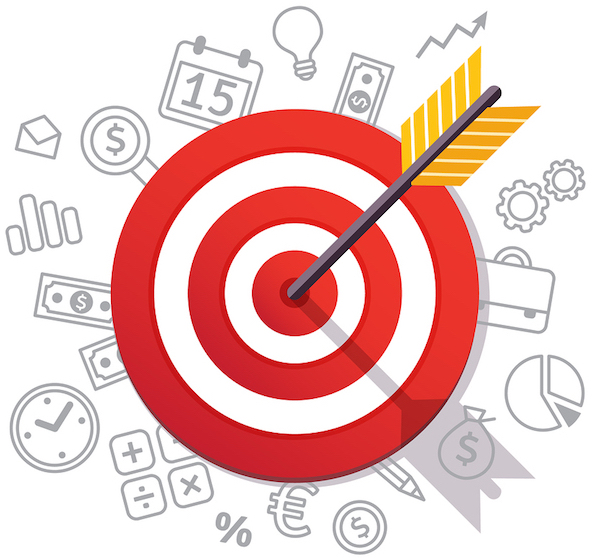 How our content strategists engage your visitors
We're here to write original content that will be sure not only entertain but also address your target audience's needs. We want you, the publisher! For us to do this successfully though we need some information from our clients like What are their top concerns? Which questions do they have unanswered by other sources online or offline?"
We make sure our content is as interesting and engaging for search engines by including a variety of tools, such as photos or videos.
We don't just include the same old boilerplate on every page of our website. We make sure more than 50% is unique to that particular topic, so you can be sure it's not coming from anywhere else!
We use the latest SEO tools to help you dominate your industry, analyze what's happening with competitors and stay ahead of trends.
Google never revealed how much word count is required for ranking well in their algorithm. However, several studies show that longer content converts better and gets indexed more by Google than shorter ones do. That doesn't mean every page needs to have 1500 words on it; you only need your website or blog post(s)to outperform competitors while being able not just match other contractors out there who might be doing similar work but at lower prices too!
We help local businesses compete with the giants by using a data-driven approach that drives their marketing strategies. Our experts will provide you with information on how to dominate search results, so contact us today!
We use buyer psychology and conversion optimization techniques to write messaging that hooks users, and get them moving down your sales funnel while remembering what they are looking for.
The moment you invest in your website, it has a fraction of the time to capture and hold attention. Your site's banner images need to be visually compelling with a strong emotional appeal–and crystal clear about why they should work together as well as what the next steps might look like for doing so!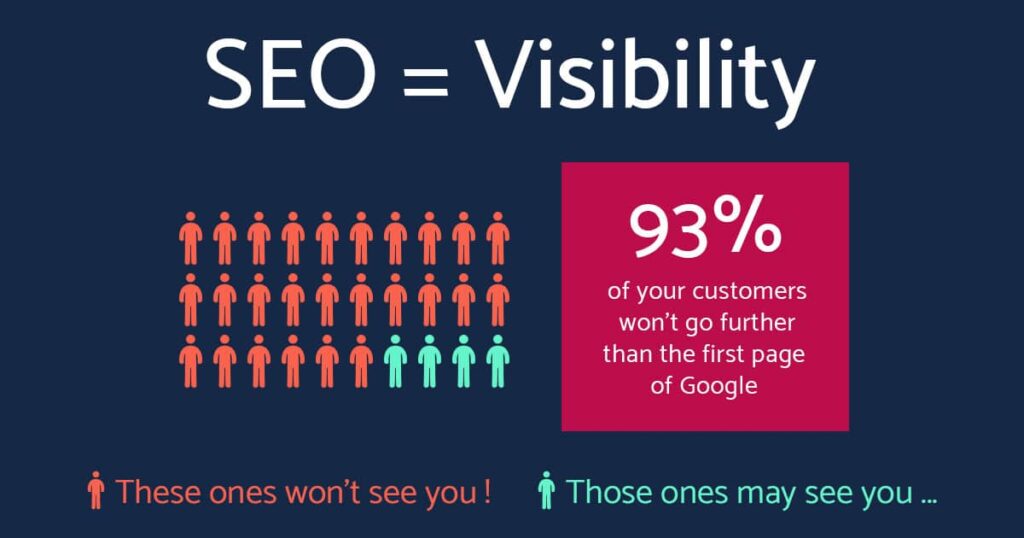 We use strong calls-to-action (CTAs) to guide customers to take the next step
With the average website user only reading skim-level content, you have a chance of capturing their attention if your site has headlines and other specific calls to action.
When they're on this mission seeking answers or solving problems – break up any boring blocks with detailed information in short but valuable sections that will pique interest enough so they'll click through for more detail.
When designing your call-to-action, make them clear and concise so that potential customers don't get lost in the noise. A strong CTA leaves little room for guesswork by letting users know exactly what they need to do next without any confusion or uncertainty about their choices!
We highlight your emergency services and specials above the fold
When you need a home service contractor, it's important to find one with experience in your area. These professionals will be able to diagnose the problem and give advice on what needs repairing or trimming right away – without breaking any bank!
The best way is by searching online where there are plenty of options available for every type of work needed at an affordable price.
They clicked on your website from a Google Business Profile after looking at some reviews and comparing you with other local businesses. Your site has what they need to trust in the quality of service that will be provided, making their decision easy!
You can also use landing pages to promote your most important or unique services. These dedicated webpages feature the service, relevant specials, and testimonials as well as before-and-after pictures that show how customers were satisfied with their results. A lead form is always included on these types of websites so you will never miss out when someone decides they want more information about what makes this business stand apart from others like it in town!
Landing pages are an effective way to get your website on the map. They'll help you reach a more targeted audience, and they send additional signals of trustworthiness that caning engines recognize!
We'll help you personalize your About page with company and staff highlights
The About page is often one of the first pages that customers view when they search online. If you want to stand out from your competitors, make sure this section provides all necessary information for potential clients so there's no confusion about what services or products are available in addition to how much it costs!
When people invite you into their homes, it's important that they feel comfortable with who is hosting. Your About page can help them get there by providing a professional-sounding tone of voice and high-quality photos throughout the site so users know exactly what to expect from your brand before getting closer than just an email address or phone number on file (which we all know isn't enough these days).
Need help telling your story? We're here for you! transparent and engaging content is the best way to communicate what it's like working with a company. Our writers can provide reviews of clients as well as blog articles that talk about how they were treated by our team–anything from Guarantees & Service Offerings down to pricing information will be considered if appropriate."
We Support Your Business and Marketing Goals
with a Robust SEO Strategy
Our SEO experts use a proven system to help search engines understand and index your website.
We work with you to create a unique strategy that will help your business grow. Our digital marketing team has all of the know-how and skills necessary, so we're confident in our ability to take care of every step along this journey!
Website page titles
The page titles are the most important part of your website because they serve as a brief, descriptive line of text that tells Google what each webpages' purpose is so it can properly index them.
The key to a successful marketing campaign is creating an engaging and creative webpage. The title of your website should be as informative, but also captivating so people will click on it!
Meta descriptions
Your meta description is a short paragraph that summarizes the web page content and appears below your title in Google search results. It needs to include relevant keywords, and offer an informative summary of what's on each webpage while also persuading users to click through for more information. However, as with all things online–, there are ways around this pesky autocomplete feature! For example, if you're looking at sites like Facebook or YouTube which don't show up as suggestions when typing "
Header tags
The header tags are what tell Google how to prioritize your content on the web page. They must work together for users and search engines alike, so when done correctly this will be at least one of them: h1 – headline below title/banner!
The H1 is the most important heading on every website. It introduces page content and includes a geo-target, though some modern websites have more than one without issues (or you can use them as subheadings).
The header of every page is an opportunity to draw the reader in and provide context for what they're about to read. The content should answer questions like "What does this whole website thing?" or 'Why am I looking at these H2s?' For example, you could have a section on signs your furnace needs servicing with information such as 3 things homeowners can do themselves before calling professionals (like Walker Edison), alongside tips from our friends at Home Depot!
Google ranks pages based on user experience and engagement. If you have engaging headlines, then it will make the time spent by readers worth more to Google in their algorithm because they're able to keep people interested enough for long periods of reading which helps rank higher with search engines!
Page load speed
Mobile page load speeds are essential to rank well in Google, especially if you have slow websites. It's important not just for desktop users but also mobile ones as they take longer than tablets or smartphones do when loading content onto their screens which can be frustrating for visitors who come from different devices looking at one website with many pages on it!
Page speed is a factor in how well your website performs and affects the user's experience. The more quickly it loads, the happier customers will be with their purchase as they won't have to wait for pages that never come up or get stuck on something else instead!
When your website is slow, it's usually because of pictures or videos. You need to compress images and host videos on a third-party website like YouTube so they load faster for visitors!
Other Basic SEO Tactics Include
Local services pages
With a full suite of services, customers expect to find what they're looking for quickly. Grouping all your plumbing repairs together makes sense but sometimes promoting specialty leak detection services with separate pages works better than just having it on the main Plumbing Repair page because there are more room and fewer options available when only one product or group is being sold at once – which means higher click-through rates!
When a business is looking to focus on one service and area of their company, hyper-focused local pages are perfect. This type of website can target potential customers who have searched online for that specific product or service offered by your business without having you invest too much time into marketing across multiple topics which may not be relevant yet anyways!
Blogging
The power of blogging is not limited to generating leads. It has been proven that blogs drive traffic and affect customer decisions in many ways, especially by serving as content marketing strategies for all stages throughout your sales funnel
-from initial contact with an organization through their purchase or engagement process up until they become loyal followers!
Creating quality content is the key to success for your website. You may have heard that before, but it's so true! The best way you can keep people engaged with what they're reading on any given page or during their visit from the beginning until the end will be by posting original articles each month and including calls-to-action (CTAs) such as links within those blogs which help guide them through an online shopping process – ultimately resulting in more sales down the line because there has been interesting generated early enough into this blog post series about "what makes good marketing."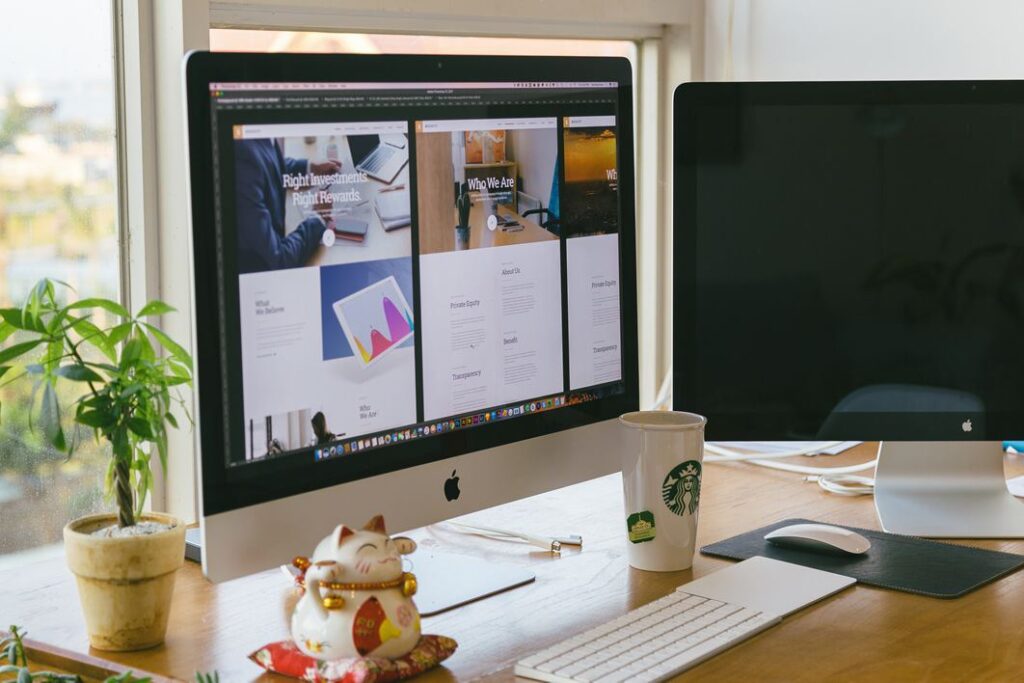 High-quality backlinks
The key to getting quality backlinks is consistency. A great way of doing this, and giving your business many more places for customers to find you on the internet with reviews about their service or product they provide is through optimizing listings in Google's local directory sites across various regions where people live!
Reporting and analytics
We help you optimize your website for better rankings by using Google Analytics, Search Console, and other data analytics tools. With this information, we can determine what content on the site catches people's attention most often as well as where they go after visiting one piece of text or another!
Let's take a look at some of the insights we have for you. We'll help make sense of this data with easy reporting and show how Google understands your website, what kind of people come to your site (iPads or desktops), as well as information they find most important when on it – all things which can be used in order create strategy updates tailored just right!
Google Business profile optimization
A powerful SEO strategy starts with an optimized Google Business Profile. Contractors who dominate search results get the lion's share of new customers, and there are only so many places on page one for businesses to show up. Your website works together with your business listing to earn more trust from engines like google that powers their platform by providing relevant information instantly everywhere you go online!
Google reviews
Whether you're a small business owner or an aspiring entrepreneur, having your Google Business Profile optimized with positive reviews and links to all of our services will give us more opportunities for success. In addition, it's another line in the water when catching new customers!
Google Maps pack optimization
Most of the people searching for home services in your area will first see a map listing. With correct optimization (and some luck), you should appear at or near the top 3 positions on that particular pack and also show up as one of their organic selections below it too! Add PPC into this mix now so dominate search results completely – but don't forget about social media marketing either; these are key components when dominating digital space today.
We Reach a Broader Market and Drive More Traffic
with Social Media Business Pages
Having a complete business page on Facebook, LinkedIn and YouTube can help you reach more customers. You'll be able to post content that search engines will pick up for their listings – increasing your SEO efforts!
Alcatel Digital is a digital marketing company with the expertise to set up your social media pages. We provide content that will solve household problems and help you capture leads through links back to website copy or photos of projects in action, so be sure not only to post but also to share!
We Protect Your Brand and Get You Through the Shoulder
Season with PPC
Both Google Ads and Facebook ads are important tools in our marketing strategy. We use them to prevent competitor Conquesting, promote seasonal specials, or reach new markets by remarketing the right message based on where people have been browsing online before they clicked through us – this is known as retargeting!
We also invest heavily into paid search campaigns which may include PPC (Pay Per Click) advertising using either Gmail/google maps etc., depending upon what's most suitable for your business needs at any given time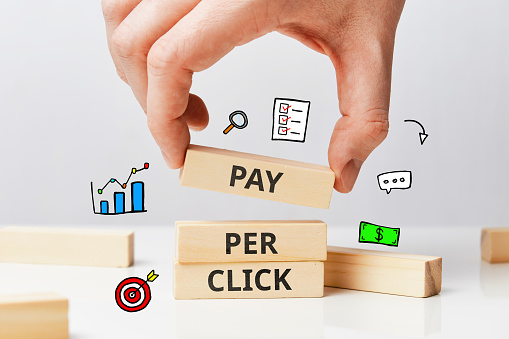 Stop Struggling to Compete Online – Let Our Home Services
Marketing Team Handle It All
You'll feel the difference between working with a digital agency that is an extension of your team vs. one that just puts you into their system, and it's all because we know what true partnership means. From day one, our goal has been to help make life easier for business owners by giving them access 24/7 from anywhere in any country without having to worry about geolocation or internet connection issues- which leads us directly into why so many more home service-based businesses choose Alfatek Digital as opposed other typical agencies out there today.
We will dive into your market and competitors and benchmark where you're positioned right now. Why? Knowledge is the power of course!
We recommend a strategy that has been proven to work. We won't promise you the moon and then let your goals slip through our fingers like sand; instead, we'll give honest feedback every step of the way so when it comes time for results – there will be no doubt as to where they belong!